Prof. Myśliwiec
Konsulat zaprasza na dwie kolejne imprezy kulturalne. 1. Wykład prof. Karola Myśliwca, Kierownika Zakładu Egiptologii PAN, pt. "70 lat polskiej archeologii nad Nilem" – we wtorek 9 sierpnia o godz. 19.00 (w jęz. polskim).Po wykładzie rozmowa z Gościem przy lampce wina.
Pan Profesor będzie gościem honorowym tegorocznej Konferencji Egiptologicznej organizowanej przez Macquarie University. W sobotę 13 sierpnia wygłosi on tam wykład (w jęz. angielskim) pt. A double necropolis in a quarry: Polish-Egyptian excavations in Saqqara Two posthumous neighbours (Mer-ef-neb-ef and Ny-ankh-Nefertem) from the Old Kingdom in Saqqara. Więcej informacji na ten temat znajdą Państwo pod adresem:
2. Koncert Anny Kijanowskiej, polskiej pianistki mieszkającej w USA, pt. Drive Blues. Avant Garde Music by Polish and International Composers – w piątek 12 sierpnia o godz. 19.00 (proszę o wcześniejsze zarezerwowanie miejsc). Free admission – RSVP is essential. Tickets can be reserved either by phone on (02) 9363 9816 or by e-mail at <marta.kiec-gubala@msz.gov.pl>. General admission tickets will be allocated on a first-come basis.


A. Kijanowska

Anna Kijanowska returns to Australia after her successful 2010 concert tour. The programme of Drive Blues includes works by Polish composers Hanna Kulenty, Grażyna Bacewicz, Wojciech Kilar and Kazimierz Serocki, as well as by Lei Liang, Avner Dorman, Sophia Serghi and Hannibal. Hailed by The New York Times (2007) as "An excellent young Polish pianist," Anna Kijanowska (key-en-OFF-ska) has distinguished herself internationally as a recitalist, chamber musician and concerto soloist. A devoted promoter of the music of Karol Szymanowski, her recording of his Mazurkas has already gained substantial recognition and was recently named by Adrian Corleonis of Fanfare Magazine "as superior to any other interpretations that came before or after hers." Mr. Muse of the Classik Reviews called the performance a "revelation," while Mr. Leonard of All Music Guide noted, "Kijanowska's performances are amazingly virtuosic, astonishingly charismatic, astoundingly empathic and completely compelling."

Anna Kijanowska's past and upcoming engagements include solo recitals at Carnegie and Merkin Halls in NYC, the National Gallery of Arts and the Kennedy Center in Washington DC, Harvard University in Boston, Sydney Conservatorium of Music, North-West University in South Africa, the French Institute in New Delhi, India, Nanyang Academy of Fine Arts and La Salle School of Music in Singapore, the Polish Embassies in Tokyo, Singapore, Bangkok and Canberra, Chinese Conservatory in Beijing, and orchestral appearances in Brazil, the Ukraine and Poland (Piano Concerti by Lutoslawski and Gorecki). As a chamber musician, she has collaborated with such eminent performers as Charles Castleman, Diane Monroe and Basil Vendryes. Anna Kijanowska began her musical education in Poland at the age of seven, and gave her first recital at age eight. In 1992, she entered the Szymanowski Music Academy in Katowice, where she studied with Prof. Jozef Stompel. After receiving her Master of Music Degree in Piano Performance and Pedagogy from the Music Academy in Wroclaw, she was awarded a scholarship to study with Dr. Madeleine Forte (pupil of Alfred Cortot and Wilhelm Kempff) at Boise State University in the United States. She holds a Doctorate and a Master of Music in Piano Performance from the Manhattan School of Music in New York, where she studied with Byron Janis (pupil of Vladimir Horowitz), Mykola Suk (pupil of Lev Vlasenko), Sara Davis Buechner (pupil of Mieczyslaw Munz) and Marc Silverman. Ms. Kijanowska is currently on the faculty of the College of William and Mary in Williamsburg, Virginia, and is a former faculty member of the University of Nevada in Las Vegas, the University of Virginia in Charlottesville, and the Levine School of Music in Washington DC.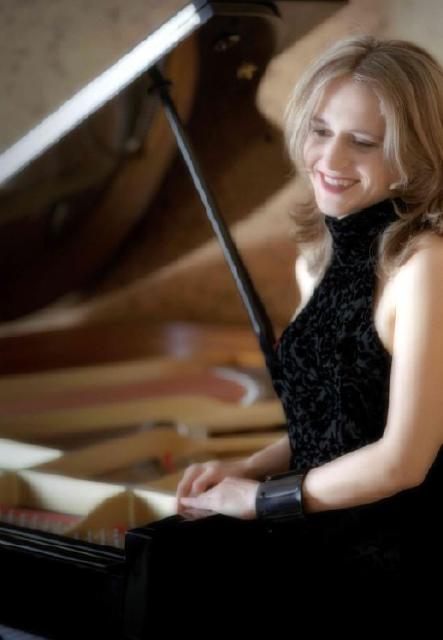 Anna Kijanowska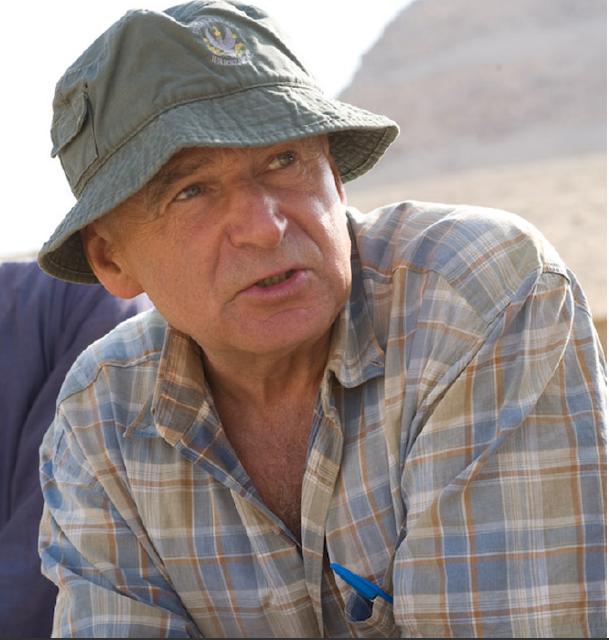 Prof. Karol Myśliwiec