Ernestyna Skurjat-Kozek has recently unearthed a gold mine of material in British newspaper archives about Sir Paul Edmund Strzelecki. The fact that Strzelecki is cited so regularly in the daily papers confirms his celebrity status in nineteenth century Britain; from a snippet here and a snippet there we glimpse the character of the man; his personality and his charisma. Altogether, it brings him to life; someone you would look forward to meeting. Deservedly he may be called "Sir", "KCMG", "CB", "DCL", "FRS" and "FRGS" but this man is no prig, snob, nerd or stiff -- there is authenticity, depth and sensitivity in his character and charm.
Hitherto unknown affiliations reinforce contemporary views of Strzelecki's warmth, empathy and his kind and charitable nature. Most significant is the discovery of Strzelecki's membership in the Committee for the Prevention of the East African Slave Trade, the President of which was the Bishop of Winchester, Samuel Wilberforce, son of William Wilberforce the British MP famous for his role in the abolition of slavery and the slave trade in the UK. Sir Paul's involvement in this committee is very much in character with what we already know about him. In "Physical Description of New South Wales and Van Diemen's Land" pp. 342 -343 Strzelecki poignantly expresses his abhorrence of slavery:
"Rio de Janeiro, 22nd January, 1836.—Yesterday, Her Britannic Majesty's sloop of war, the "Satellite," Captain Smart, brought into this port a brig engaged in the slave trade, which she captured not far from the coast. I have been to-day to look at this slaver, and, fully prepared as I was for the spectacle, which is daily becoming more rare, I own that the picture of human wretchedness which my imagination had painted was far surpassed by the reality(...)
In a brig of 150 tons, and between decks not more than 3 feet apart, 300 slaves, of both sexes, were squeezed closely together; so closely, that the space between the legs of one was occupied by the body of another. Bathed in perspiration, wallowing in ordure, — their own breath, mingling with the most mephitic of exhalations, formed their only atmosphere! The frightful thirst which consumed them was only farther irritated by the ten ounces of water which formed their daily allowance! The tropical sun heated also with its beams the upper deck, which pressed upon their heads. The frenzy produced by such a state of suffering had carried away a fifth of their number; and the wretched creatures who survived — great God! What a sight!
Men, women, and children huddled together in every possible posture, and expressing their mingled feelings of joy, astonishment, hope, fear, respect, curiosity, and anguish, by strange convulsive movements; their naked, attenuated bodies, covered with sores, telling the history of their wrongs and sufferings, and exposing more eloquently than could their tongues the ferocity of the slave-trader. The marks of the chicote (a kind of knout) upon the back too clearly identified the instrument, which lay before us, which this Christian of the nineteenth century used according to the dictates of his caprice. Among these victims of the avarice and barbarity of Europeans — greater cannibals than those who bear the name, were pregnant women, several of whom gave birth to infants in this situation, in the midst of men, and under all these privations and tortures!
British slave ship
Since the capture of the brig, every means had been taken to purify it, and to cleanse the Africans. All the cares and methods which humanity could devise had been resorted to, and yet the atmosphere of the vessel, at a temperature of 96°, was of such a quality as rendered it impossible for me to remain in it longer than fifteen minutes. While I did remain, two men breathed their last sigh beside me, and one woman, just ready to follow them, gave birth to an infant I My pen falls from my hand, and I hide my face in shame and humiliation, at the thoughts of the calamities which the crimes of my fellow-men produce." —MS. Journal of the Author.
From pp. 32-33 of Lech Paszkowski's "Sir Paul Edmund de Strzelecki: Reflections on his life" We know that a good proportion of the 12 months Strzelecki lived in Canada he stayed with the Huron Indians where he learned not only:
how to survive in the wilderness of dense forests.
But when he lived:
among the Huron Indians of Canada Strzelecki began to develop his life-long affection for and appreciation of the native or aboriginal peoples of America, the South Seas and Australia.
Strzelecki's respect for every human being, irrespective of skin colour became manifest in NSW and Van Diemen's Land where he travelled about 12 thousand kilometres on foot crossing what in effect were 'the national borders' of many of the 200 aboriginal tribal territories that existed on the Australian continent at the time of European arrival. On Page 340 - 341 of "Physical Description" Strzelecki quotes an example from his journal which demonstrates how he sought entry to tribal land by permission.
By respecting tribal territorial property rights he crossed peacefully without a single incident of violence during 4 years of scientific discovery. In contrast, other explorers of Australia, such as Thomas Mitchell and Angus McMillan, set off well-armed, crossed tribal borders by force, sometimes being escorted by a small army; they had no respect for Aboriginal tribal laws. The colonists had declared the land terra nullius (uninhabited territory) claimed it for England and assumed English law to be sovereign; they denied the existence of any tribal law in the territories they intruded. Violence and death often ensued, such as when NSW Surveyor-General Major Thomas Mitchell was convinced that a corroboree on the banks of the Darling River was a prelude to an attack, and his men opened fire on the Aboriginal camp, killing at least seven. Also, eight Aboriginal people were shot by Major Thomas Mitchell's expedition during an encounter with a large group of Aboriginal people on the Murray. Detailed and documented accounts described by Peter Gardner in "Our Founding Murdering Father" and by Don Watson in "Caledonia Australis" describe these Angus McMillan killings of Aboriginal men women and children:
• 1840 - Nuntin- unknown number killed by Angus McMillan's men
• 1840 - Boney Point - "Angus McMillan and his men took a heavy toll of Aboriginal lives"
• 1841 - Butchers Creek - 30-35 shot by Angus McMillan's men
• 1841 - Maffra - unknown number shot by Angus McMillan's men
• 1842 - Skull Creek - unknown number killed
• 1842 - Bruthen Creek - "hundreds killed"
• 1843 - Warrigal Creek - between 60 and 180 shot by Angus McMillan and his men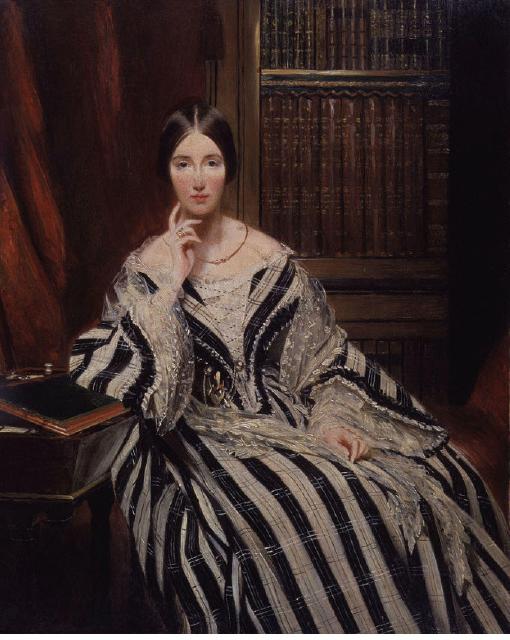 Baroness A. Bourdett-Coutts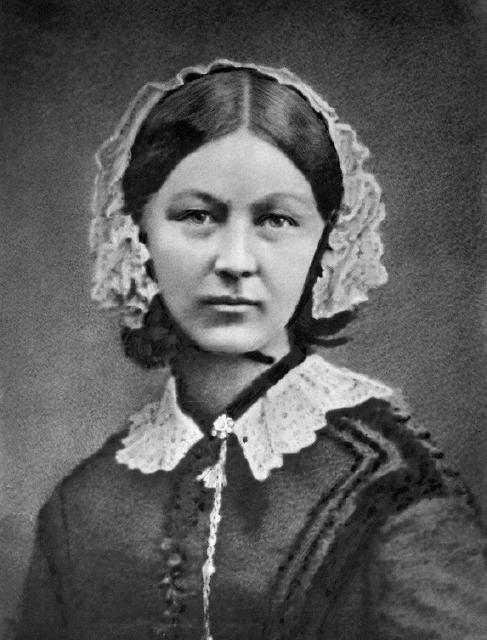 Florence Nightingale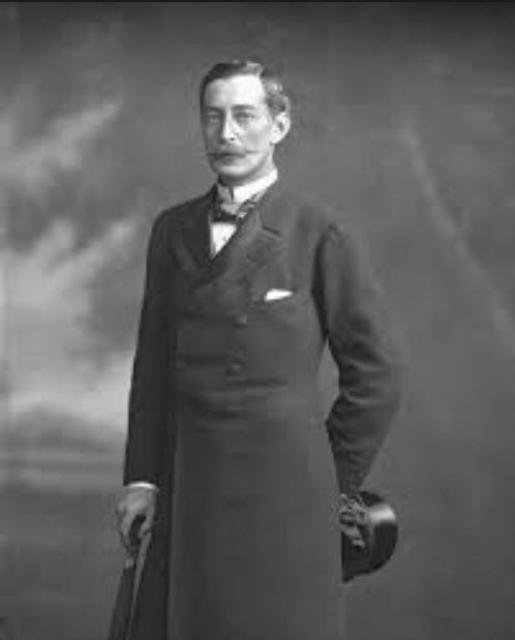 Lord Sidney Herbert
The second important revelation unearthed by Ernestyna in the British 'dailies' is Paul Edmund's close friendship with Angela Burdett-Coutts. Not only did they attend the same social functions as attested to in the social pages of the British 'dailies' but Coutts was a fellow member of the Committee for the Prevention of the East African Slave Trade. There is not a single iota written in any of Strzelecki's biographies about the Strzelecki/Coutts association; it's a huge 'missing link' because the nature of their joint activities substantiates and gives further insight into the depth of Paul Edmund's humanitarian soul that we glimpsed in Ireland.
Coutts had inherited a fortune and dedicated the rest of her life doing the greatest amount of good for humanity, generously and passionately supporting a multiplicity of charitable works, spending the equivalent today of about $A700 million. Florence Nightingale, to whom Strzelecki was also closely linked with, named Angela "the foundation stone of British hospital charities." One of Coutts biggest concerns was the plight of disadvantaged children; aiming to improve their skills and employment opportunities she financially supported many schools and helped to establish evening classes for them. Coutts funded and helped found the National Society for the Prevention of Cruelty to Children and she was also passionately involved with and funded the Royal Society for the Prevention of Cruelty to Animals, serving as the President of the Ladies' Committee of the RSPCA in 1870.
It was Strzelecki that brought Coutts attention to the cruel and disgraceful treatment of sheep and pigs by the owners of steamships transporting passengers and livestock from Europe to England. Coutts, in response, wrote this letter to the 'Times' which was published on the 27th September, 1870:
Sir,- I am induced to forward you a few particulars; mentioned to me by a friend who lately returned to England via Rotterdam. In consequence of the war now devastating the Continent Sir Edmund Strzelecki was prevented from retuning by the ordinary modes and roads, and crossed to London from Germany in one of the Rotterdam regular line of steampackets intended to convey passengers, but which on this occasion was laden on the deck and in the hold with 1,400 sheep and pigs. The poor creatures, to use Sir Edmund's own words, "were packed together as close as herrings," the odour and noise were intolerable, the brutality with which the animals were treated was indescribable. When at last, after a stiff breeze of 22 hours, the packet touched the wharf to land the sheep and pigs, the strongest of the beasts could hardly walk, while the weak were only forced out of the packet by kicking and beating. In the course of this savage clearance it was found that several sheep had been trodden down during the passage, one of which being actually dead was dressed in the usual way by the butcher on the spot and carried out by him as if regularly slaughtered. It is no light question whether any of these animals was in a fit state for human consumption, considering the bodily condition of fatigue, distress, and pain in which they arrived from their sea transit, to say nothing of the manner in which they are generally driven and treated during their previous journey by land from distant parts to the port of shipment.
I am, Sir, yours faithfully
A. G. BURDETT-COUTTS
Duke of Wellington
W.E. Gladstone
Another of the clippings Ernestyna trawled confirms that Strzelecki, although by no means rich, lived comfortably. The knowledge that his residence at 23 Savile Row was in an exclusive neighbourhood of London is not new, but for the first time we see just how well off Strzelecki was in this newspaper report of a theft at his home:
On Friday, at Marlborough-street police court, Frederick Johnson described as a labourer, but refusing his address, was charged before Mr Knox with stealing at No. 23 Savile-row an opera glass, a gold chain and seals, a medal, and a quantity of other property belonging to the Count Paul Strzelecki. —Henry Stokes valet to the Count Strzelecki said: Yesterday evening I dressed the Count for dinner and after he left, set everything right in the room. I went out, and on my return the servant who had gone upstairs to light a fire in the room found the prisoner at the count's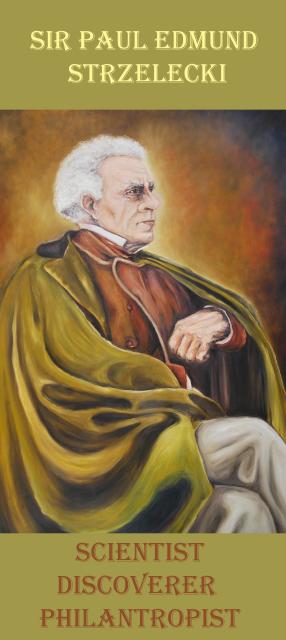 Painted by V. Skonieczny
drawers, and in consequence of the alarm she gave I rushed upstairs and saw the prisoner coming downstairs. I seized him and sent the servant for a constable, and before his arrival the prisoner got me into Boyle street, where I had a struggle with him. He then got from my grasp and I was tripped up. I got up as soon as I could, and followed him Into Cork street, where he was overtaken and taken back to Savile-row. I returned there with a constable to see whether there was any one else in the house, but there was not. I then went to the Vine street station and made the charge and at the station a quantity of articles, the property of the count were found on the prisoner. I believe the articles to be of the value of about £40. —The prisoner said he saw the door open and went in. —He was remanded for a week. [Bell's Life in London, 25th January, 1868]
From this we glean that Strzelecki lived in a two-story home in a rich neighbourhood and had at least two servants.
It is obvious that Strzelecki was a celebrated figure in mid-19th Century Britain. Unearthed are a plethora of newspaper citations of Paul Edmund attending high society banquets and exclusive soirees; receptions for individuals of great accomplishment such as the Duke of Wellington and Dr Livingstone; invitations to the unveiling of monuments honouring the pre-eminent; attending funerals of luminaries and so on. Some of the illustrious and distinguished people Strzelecki regularly kept company with included the Duke of Wellington, Sidney and Mrs Herbert, Lord Palmerston, Sir Roderick Murchison, Angela Burdett-Coutts and W E Gladstone. William Ewart Gladstone, four-time Prime Minister of England (1868–74, 1880–85, 1886 and 1892–94), was on intimate terms with Sir Paul and visited him during his illness. Gladstone gave this glowing reference of Paul Edmund from the witness stand of the Probate Division of England's High Court, published in many British and Australian papers:
"I knew the testator, Sir Paul Edward de Strzelecki for over twenty years. He was a remarkable man, of great information, of singularly wide experience, high character, much more than ordinarily so, of collected balance, and one of the most self-possessed men I have ever seen—much beyond the average of men in that respect. . . . . . . . He was a very kindhearted man. . . . . . . . . . . He was a most unassuming man who moved about London and made himself appear no better than his neighbours, but he was a generous man in the most remarkable sense, and spent a large portion of his time and money in purposes of the highest benevolence."
Humility is a rare quality for anyone to possess, but it is a remarkably uncommon trait in a person of the stature and accomplishment of Strzelecki. Humble, kind, amiable, charming, respectful, interesting and engaging; and as these two references suggest - a person of wit and humour.
His tastes and accomplishments were eminently social. His foreign accent added piquancy to the anecdotes which he told with dramatic humour. [Freeman's Journal, 1st January, 1874] Count Strzelecki having responded to the toast [to the Duchess of Wellington] proposed by Sir R. Peel in a humorous speech...[Hampshire Chronicle, 4th August, 1866]
Which reaffirm the observations of Mary Simpson (Lech Paszkowski's "Sir Paul Edmund de Strzelecki: Reflections on his life" pp 267-268).
Another naturalized foreigner who added much to our cheerfulness was Count Strelecki. I think he first became well-known by his exertions in Skibbereen, in the year of the Irish famine. He was most entertaining. I once returned from Yorkshire in the same railway-carriage with him, and the journey seemed all too short, he told such lovely stories and made me laugh so heartily..
Being a person with a keen interest in Sir Paul Edmund Strzelecki, I have enjoyed reading these and other clippings from the British Press archives. It has not only reaffirmed many characteristics that I admire in Strzelecki, but it has also brought to light new and interesting perspectives about this man's life's journey. However, I am left with a sense of wonderment: is the gold mine of new material now exhausted? I think not; I believe that strewn in museums, universities and other newspaper archives and letter collections around the world, there are discoveries yet to be made about this fascinating man.
Felix Molski