Read the PDF version here.
The Polish Community of Australia is delighted by the announcement that the Australian Alps have been included on the Australian Heritage List. Community representatives say this is a landmark announcement that particularly highlights the role played by Poles in the Alps. The announcement, made on November 7 by the Minister for the Environment, Heritage and the Arts, Peter Garrett, took into account the environmental significance and natural complexity of the national parks and reserves. However, it also recognised the role played by Sir Paul Edmund Strzelecki in discovering Australia's highest peak and naming it after the internationally renowned freedom fighter, Tadeusz Kosciuszko.
The announcement also emphasised the Polish community's strong ties to the region, evident in the annual arts festival held in Jindabyne and Cooma, and the work carried out by the Puls Polonii Cultural Foundation. Ernestyna Skurjat-Kozek, the President of the Puls Polonii Cultural Foundation, emphasises the significance of the announcement. "This is a momentous occasion. The Heritage Listing gives formal recognition to the rich cultural and historic traditions of the Polish Community in the alpine region," she says.
Ursula Lang, the Artistic Director of the K'Ozzie Festival, believes it will encourage even greater understanding between different cultures. "Events such as the K'Ozzie Festival bring the Australian and Polish communities closer together. It is part of a broader attempt at forging strong inter-ethnic and inter-generational bonds," she says.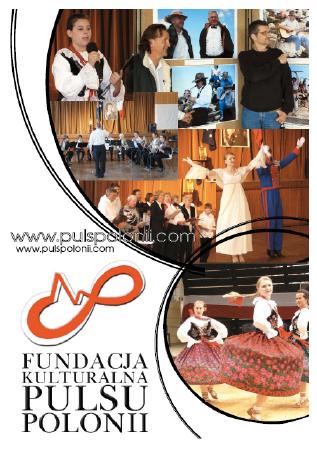 Fact Sheet
The Australian Alps
• Over 100,000 people visit Mount Kosciuszko, Australia's highest mainland mountain, annually.
• Sir Paul Edmund Strzelecki named the mountain after the Polish freedom fighter, General Tadeusz Kosciuszko.
• Tadeusz Kosciuszko was an internationally renowned fighter for freedom, democracy and human rights. He led the Uprising against Imperial Russia and served as a Colonel in the American War of Independence.
The K'Ozzie Fest
• A unique, regional festival that fuses Polish and Australian cultures in a celebration of Australia's highest mainland mountain, Mt Kosciuszko.
• A combination of music, poetry, song and dance, the K'Ozzie Fest also features a beautiful exhibition of iconic photographs.
• The Festival began in 2006, under the name The Mount and Mount Kosciuszko Festival.
• Since 2006, the Festival has supported and featured the work of numerous Polish and Australian song and dance ensembles, musicians, singers and artists.
The Puls Polonii Cultural Foundation
• The Foundation promotes the contribution made by Sir Paul Strzelecki to Australian exploration and the importance of General Tadeusz Kosciuszko.
• The Foundation also organises the annual K'Ozzie Fest.
• Apart from the festivals, the Foundation has published and distributed books, postcards and a DVD; held a poetry, music and photography competition; organised an exhibition of artworks; and coordinates a sister parks project with the Tatra National Park in Poland.
Links:
The Official Website of the Foundation:
www.fkpp.org
The Official Website of the 2009 K'Ozzie Fest:
www.kozziefest.com