On Easter Monday 2017, Lajkonik embarked on their first trip to New Zealand. Everyone arrived at the airport early eager to check in our mountain of luggage including costumes. We boarded our flight to Queenstown on time but due to some technical difficulties we were delayed in taking off for about half an hour. The time seemed to drag on a bit but soon enough we were in the air and on our way. The flight was mostly smooth except for some turbulence. After our delay in leaving Sydney we were hoping to arrive generally on time. Unfortunately, we were in a holding pattern for about half an hour which meant we could not land. It was a relief when we eventually touched down about an hour after we were due to arrive.
Once we were in the terminal we retrieved our luggage and had to go through another screening process. It seemed they almost didn't let us through with our extra costume pieces which included fake flowers. A bit of panic set in whilst they searched these extra suitcases. The costume is not complete without flowers, scarves, etc. on the head. We guessed that it is not every day that the airport staff see a suitcase with all this extra stuff. They did enquire as to what we were doing here in New Zealand. It turned out to be ok and our Artistic Director, Urszula could breathe a sigh of relief.
Now it was time to sort out the people mover vans we had booked to take us around New Zealand. Once we sorted out the paperwork and had the keys it was a mad rush to find the cars before we had to pay more money. So, we gathered everything and everyone and went looking for the cars. Unfortunately, we couldn't fit everyone in the two cars as we had 17 people in our group. So, this meant making two trips and opting to leave our boys behind at the airport. In hindsight, it probably would have helped to have at least one boy in each car to help with our luggage once we arrived at our accommodation. The costume bags were very heavy but the girls managed to lug them up the stairs and into our lodge.
Once we found our rooms and all the luggage was brought inside we went back for the boys. In the meantime, the girls were researching the famous NZ Fergburger menu for our very late dinner. Once the boys arrived they quickly were shown the menus on various phones and we put together our long order. By the time we walked into town and placed our order it was almost midnight before we were eating our amazing tasting burgers. It was well worth the wait.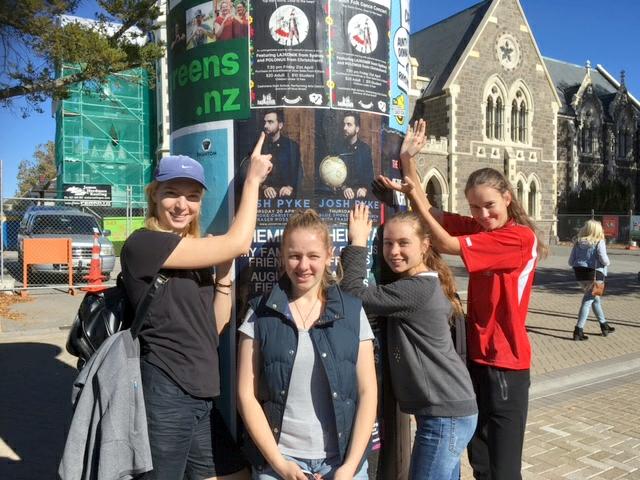 More photos tomorrow in a photogallery
It seemed like we only managed to have a few hours sleep when we were up early for a full day of activities. What stunning views greeting us in the morning. The day split up into two sessions for various activities. In the morning one group went on a hike up the Queenstown Hill and the other group went on the Lord Of The Rings tour. We took our time walking up the hill taking in the lovely surroundings. It was hard work but once you reached the top the picturesque views were unbelievable. For the fans that came back from the Lord Of the Rings tour, they came back really happy. After lunch, more adventure was to come with a few of our members went sky diving and one member went white water rafting. After a few hours they came back injury free and happy. The rest of us travelled to Arrowtown which is just outside Queenstown.
In the evening, we took a gondola ride up the mountain in time for a Kiwi Haka show. One of our boys Adam, was made chief representing the new tribe (the audience) that was being welcomed during the welcoming ceremony. The men learnt the haka and some ladies learnt a dance with the Poi. We were treated to learning about Maori customs and the cast sang traditional songs as well. It was a nice experience.
The next day we travelled to Milford Sound. We went on a two-hour cruise which showed us amazing mountains showcasing serene waterfalls, glaciers and of course the cute baby fur seals. On the way back to Queenstown we treated ourselves to a nice Italian dinner.
On Thursday, it was time to say goodbye to Queenstown and travel to Christchurch where we caught up with the Polish dance group Polonus. It was another long drive and we made a few stops along the way. At one point, we all swapped cars to have singing practise with the appropriate people. Most of our dances involve lots of singing in Polish and so the more practise of the words the better. We arrived a little late to Christchurch but we were welcomed with open arms. It was time to fish out our practise clothes and get stuck into the dancing. It was lovely to watch another group as well as show what we have to offer. The night ended with sharing hard earned pizza. It was then time to find out who we were staying with for the night.
After a good night sleep, we had a few hours to walk around the town and take in the sights of Christchurch. There were many sights of construction as Christchurch has been rebuilding after an earthquake devastated the town back in 2011. In the afternoon, it was time to prepare for our evening performance. We had a quick practise on the stage, organised our costumes and also were treated to a Polish dinner. The concert was a success and Lajkonik enjoyed performing for those who came to watch. A social had been organised with Polonus after the concert. Unfortunately, we had to miss this as we had a long drive to Picton to catch the morning ferry ahead of us. So, we had to say our goodbyes then and start our long 12 hour journey. We drove through the night stopping every few hours. It was quite scary but we made it to Picton at about 9am on Saturday morning, exhausted but happy.
We then travelled to Wellington by ferry. We enjoyed the amazing views as we cruised along. Some of us slept part of the way as we were all so tired after the long drive to Picton. After three hours, we made it to Wellington. We were staying at the YHA which is conveniently located across the road from a supermarket and close to restaurants and shops.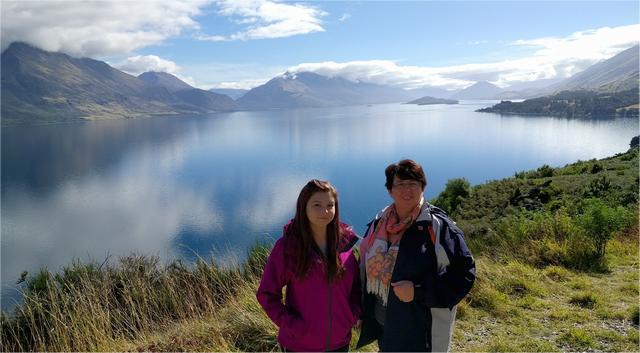 Więcej zdjęć w fotogalerii, zapraszamy
On Sunday morning, we were up early to attend Mass in our costumes before travelling to the theatre for our performance. Here we met with Lublin and Orleta. We had another successful performance. In the evening, we went out for a group dinner.
On Monday morning, we had some free time to walk around town. In the afternoon, we drove up to Mount Victoria and once again there were amazing views of Wellington. We spent some time taking in the views and taking some group shots. Our next stop was Weta Cave Shop. Weta are responsible for the special effects in epic movies such as The Lord Of The Rings. We watched a behind the scenes video which showcased their work. In the evening, we met up with Lublin for our last farewell. We enjoyed dinner and also some dancing.
On our last full day in Wellington Ela and John Rombel a wonderful couple from Wellington (Liz is a foundation member of Orleta and Juliet now teaches the Lublin dance group together with Leszek Lednal) became our personal tourist guides. We were taken to Rimutaka Crossing Memorial and once again there were lovely views. We were then taken to Pukaha Mount Bruce where we saw birds, eels and of course the brown kiwi. In the evening, we watched the video of our last performance and reminisced over our first trip to New Zealand. Overall Lajkonik had a great first trip to New Zealand. We would like to thank everyone who helped make this trip possible and all those who came to watch the performances.
We will be back!
Joasia Fisher
Postscript from Urszula Lang: Its taken me weeks to sort through absolutely hundreds of great photos of NZ. It was just an amazing trip – everyone got on so well, we were such a happy group with great teamwork. Our hosts Ela Sawicka and the whole of Polonus in Christchurch, as well as Tomek Prokop, and our hosts in Wellington, Leszek Lendnal and also Ela and Rob Rombel, were so good to us. We are so grateful for their efforts and their warm hospitality, and hope that Lajkonik can reciprocate one day when Polonus, Orleta and Lublin come to Sydney!
Thanks to everyone who went – dancers and crew. It's not every day that a dance group has the luck to travel with a sound tech and two vocal teachers – thankyou Agnieszka, Zbyszek and Benia and Ola for helping with driving. Actually, the reason it was amazing is that everyone helped and got involved with all the many tasks that there are when you travel as a group. It reminds me of something a friend in Poland said – z taka grupą można konie kraść. I believe that's true, and I think in Lajkonik at the moment we have exactly that type of group. The longer term challenge – how do we keep that special ingredient in the mix?